Cardigans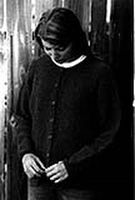 Embezzling every bit of the warmth, on a cold November night,
Icy fumes dodging the splintered lips and then vanishing!
The dews almost always seems to escape from the cedrus,
Dripping off and running down the spine!
Legs strained and aching to walk the snow filled side walks!
Hands wrinkled, numb and half dead, sulks deep into the pockets searching comfort
Struggling to catch up with desperations within!
Uneasiness creeps in, but nothing is done to make feel any better,
Past so stressful and nauseated with nothingness, clouding inside…
Wondering if the moribund thoughts be hidden deep as well!!